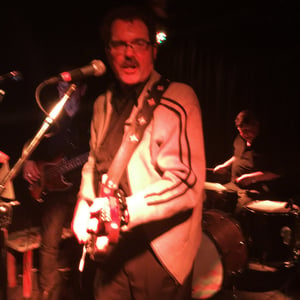 $

7.00
New Zealand legend Ritchie Venus' new single, "Demetria" b/w "Demi Dream," is out now on Spacecase Records. The single contains all new material, written, performed and recorded by Venus.
Ritchie Venus' career started back in the 1960s. However, it was in 1982 when Venus scored an early Flying Nun single with his band the Blue Beetles that he came to most people's attention. Venus is also the founder of Onset/Offset Records—a label he began in the early 1980s and responsible for a grip of excellent NZ compilations (including the Krypton Hits tapes) and many of Venus' own records.
"Demetria" b/w "Demi Dream" is limited to 300 copies.
Spacecase Records (SCR026)