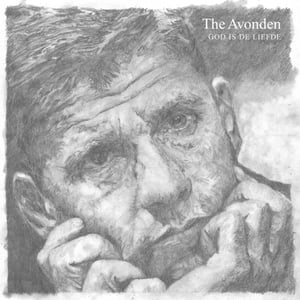 $

24.00
After releasing ten inch 'Funeral Blues' with his band Spilt Milk, back in 2013, Marc van der Holst decided to start singing and writing in his mother tongue. The first delivery after this decision was 'God Is De Liefde', an album with ten songs based on the poems of Dutch writer Gerard Reve. Recorded with his new band The Avonden, named after Reve's most famous novel. 'God Is De Liefde' saw a modest release on CD-R by Smikkelbaard Records in 2014. Since then, The Avonden released two more albums, 'Nachtschade' (2016) and 'Wat Een Cirkel Is' (2018), both critically acclaimed by Dutch media. But to be honest, 'God Is De Liefde' is still our favourite The Avonden album.
In the original liner notes, Richard Foster describes the music as 'a country take on the Velvet Underground'. No wild avant-garde excursions to be found on this album, though, but if Richard was thinking about the VU circa the self-titled third record or Loaded, he is absolutely right. The acoustic guitars, electrics organs and of course Marc's vocal delivery also remind of Bob Dylan. The early 70's Dylan, somewhere in between 'Nashville Skyline' and 'Blood on the Tracks', that is.
Even though a lot of people don't even know of its existence, Arie claims that 'God Is De Liefde' is the best Dutch-sung album of the century. So we thought it's a shame the album never had a proper vinyl release. Until this day, because 'God Is De Liefde' by The Avonden will be our second Soft Office release. On Marc's request, Gerjon Gijsbers created new artwork to honour Gerard Reve. The record is accompanied by a 12" insert featuring the original CD-R design.