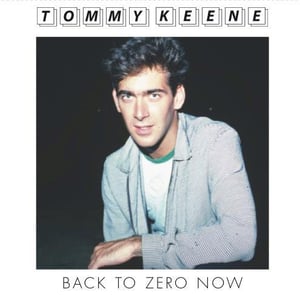 $

6.00
IN STORES RECORD STORE DAY 2013 (APRIL 20)
REMAINING STOCK SHIPS TO MAIL ORDER HUMANOIDS APRIL 22.
Long before staking a claim as his generation's premier pop songsmith, and prior to a succession of terrific records for the Dolphin, Geffen, Matador, Alias and Second Motion (trust me, I'm leaving some folks out), Washington DC's Tommy Keene released a 1983 7" to rival any of that era's best. If this wasn't a reissue of that single, the above would be the worst introductory paragraph of all time (as it stands, it's still in the top 5).
Remastered, "Back To Zero" features a pic sleeve for the first time. 100 on clear vinyl, the rest on black. Celebrate Record Store Day by grabbing this single AND the Fred Durst spoken word album!