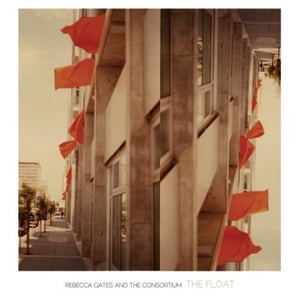 $

13.00
(IN STORES June 12, 2012 - mail order copies ship on or before the 12th)
The first album from Spinanes founder Rebecca Gates since 2001's 'Ruby Series', recorded in fits and starts since from '04 onwards. Featuring members of Califone, Godspeed You Black Emperor, The Jicks, Iron and Wine, Los Lobos, Tortoise, Silver Mt. Zion, The Sea and Cake, Wild Flag, Eleventh Dream Day, The Decemberists, Blue Cranes and Portland Cello Project, this is by far, Gates' most ambitious work and an early best-of-2012 candidate.
Rebecca Gates and the Consortium: "& & &" from The Float by parcematone
Limited quantity of first pressings on pink, orange or clear vinyl (150gr.), all copies include download code.
CD version available from www.parcematone.com
Availability
clear vinyl (150 gr.) - 51% in stock

orange vinyl (150 gr.) - 0% in stock

Sold Out

black vinyl (150 gr.) - 97% in stock

pink vinyl (150 gr.) - 0% in stock

Sold Out